Overview
Thunderous bass. Wireless connectivity.
Love your SoundTouch soundbar but want to kick the performance up a notch? Add the Acoustimass 300 wireless bass module—Refurbished, it's the difference between hearing bass and feeling thunder. Designed exclusively for the SoundTouch 300 soundbar, it connects wirelessly to the soundbar and provides a more immersive experience for everything you listen to or watch.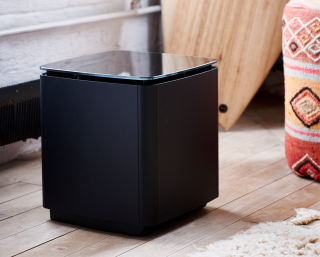 A STATEMENT IN SOUND AND STYLE
With its premium glass-top finish, the Acoustimass 300 wireless module offers a sophisticated look you won't find in typical subwoofers or home cinema equipment. Of course, this isn't typical equipment. This designed subwoofer delivers a dynamic range of bass from a powerful driver and generously sized port with QuietPort technology that virtually eliminates distortion.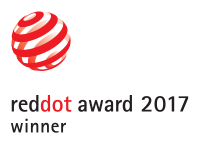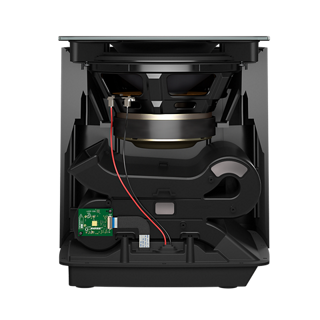 Specs
Acoustimass wireless bass module:

29.5 cm W x 29.5 cm D x 32.5 cm H (13.6 kg)
Acoustimass 300 wireless bass module—Refurbished

Power cable
FAQs
What is a Bose Refurbished product?
Refurbished products are a great way to enjoy Bose performance at outstanding value. A Refurbished product is one that's been returned to Bose, for any reason.
It's then thoroughly inspected, tested and serviced to meet strict Bose sound quality standards—the same as for a new product. Appearance is closely examined; products occasionally have minor, nearly imperceptible blemishes. All Refurbished products have the same warranty as new products. And are available only from Bose. Quantities are limited.

Do I need to rerun the ADAPTiQ audio calibration system when the Acoustimass 300 wireless bass module is added to the SoundTouch 300 soundbar?
Yes, we strongly recommend that you rerun ADAPTiQ if you add the Acoustimass 300 to your system.
What is the range of the wireless link between the SoundTouch 300 soundbar and the Acoustimass 300 wireless bass module?
The Acoustimass 300 is intended for use in the same room as the SoundTouch 300 and has a range of about 9 metres. We recommend placing the Acoustimass 300 somewhere at the front of the room for optimum sound quality.
Can the Acoustimass 300 wireless bass module be wired?
Yes. If for some reason the customer prefers a wired connection, then the Acoustimass 300 bass module and the SoundTouch 300 soundbar can be hardwired together using a standard 3.5-mm audio cable. Contact your local Bose customer service provider or purchase this standard cable at any electronics store.
What placement guidelines should be considered to ensure optimal audio performance of the Acoustimass 300 wireless bass module?
For best sound quality, the Acoustimass 300 should be placed on the floor against the same wall as the television and soundbar, with an electrical socket nearby for the power cable. The module should not be placed on a shelf or table.
Can I add the Acoustimass 300 wireless bass module to other one-piece SoundTouch speakers, such as the SoundTouch 10 wireless music system?
No. The Acoustimass 300 can only be added to the SoundTouch 300 soundbar.
Support
Owner's guide
Quick start guide