Overview
Decide how much of the world to let in
You can't control how noisy your environment is. But you can control how much of it you hear. Set your own levels of noise cancellation with QuietControl® 30 earphones, and get balanced audio performance at any volume. A lightweight neckband design conforms to your body for all-day wearability, and a Bluetooth® connection keeps the wires out of your way.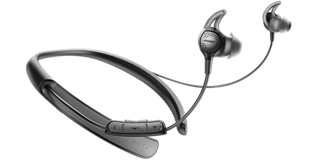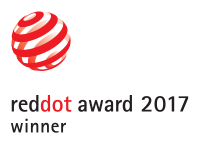 Be the master of your environment
Listen like never before with new breakthrough technology: now you can control how much of the outside world you want to let in. Noisy commute to work? Block out the distractions. Waiting at the terminal? Let some in, and hear your boarding call. Then turn it back up after take-off. Throughout the day, noise won't get in your way. Unless you let it.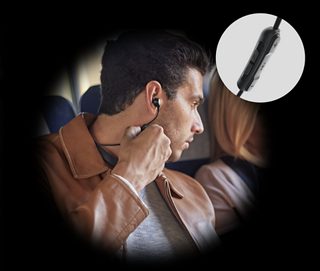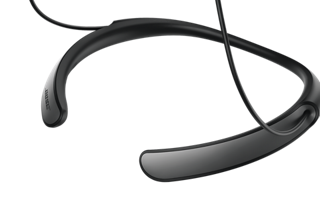 Ergonomic neckband design
A lightweight, contoured neckband conforms to your body. It's designed with soft materials to stay comfortable—perfect for listening all day.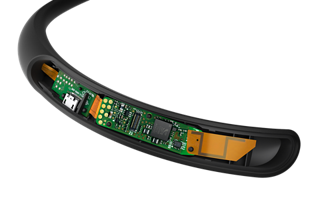 Active noise reduction
Noise is a constant. So we have a precise arrangement of microphones inside and outside the earbuds to continuously measure, compare and react to it. The system then produces an equal and opposite signal to cancel the noise. The StayHear®+ QC tips also form a gentle seal for additional passive noise reduction.
Wireless sound without compromises
Leave the wires behind—without sacrificing performance. The volume-optimised EQ delivers consistent, balanced sound at any volume. If you're on a busy street and need to turn it up, the sound stays true to your music. And they're re-engineered with Bluetooth® and NFC pairing, so connecting to your devices wirelessly is quick and easy. An inline remote lets you take/end calls, skip/pause tracks and control volume without reaching for your device. So you can focus on the music.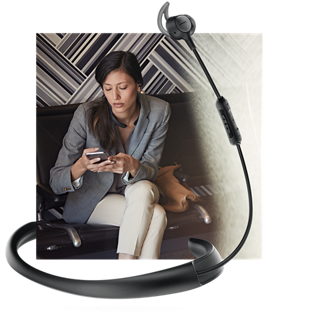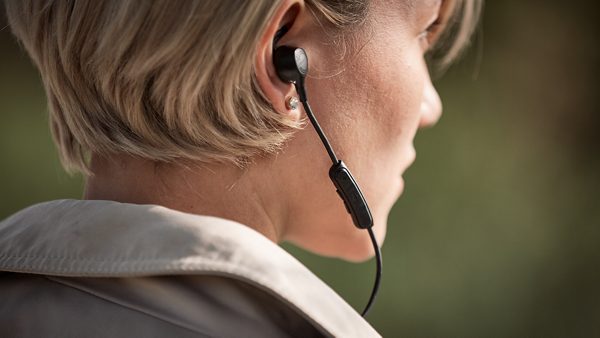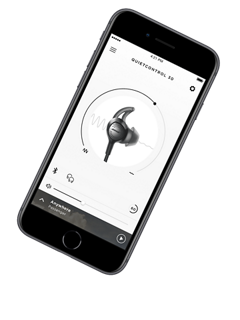 One app. Complete control.
The Bose Connect app gives you easy access to everything your product has to offer. Get tips, unlock product features and personalise your settings, so you can spend more time enjoying the music instead of setting it up.
Whether you're at the airport or the library, you can also choose just how much you want (or don't want) to hear by adjusting the levels of noise cancellation. And remember, sharing is caring. You can connect two pairs of wireless Bose headphones, so you and your friend can listen to the same thing at the same time. We hope you have a good playlist lined up.
Loving your QC30 headphones? Show us what you're blocking out—or letting in—by posting to Instagram with #QC30 and @Bose.

Specs
Dimensions/weight without the cable
Headphones:

15.2 cm H x 16.5 cm W x 1.9 cm D (63.8 g)

Case:

16.5 cm H x 17.1 cm W x 3.6 cm D

USB cable:

30.5 cm
Additional details
Bluetooth® range: 10 m (33 ft)

Battery charging time: Less than 3 hours

Battery life: Up to 10 hours per full charge
What's in the box?
QuietControl® 30 wireless headphones

Carrying case

3 sizes of QC tips: S, M, L

USB charging cable
FAQs
What is the difference between QuietControl 30 wireless headphones and QuietComfort 20 Acoustic Noise Cancelling headphones?
While both headphones offer noise cancelling in an in-ear headphone, QuietControl 30 headphones have the added benefit of controllable noise cancelling, which allows the user to adjust the level of noise cancelling. The neckband design is comfortable enough to wear all day. The headphones offer volume-optimised EQ, which ensures Bose quality audio at all volume settings. In addition, QuietControl 30 offers features like a dual-microphone communication system, voice prompts and intuitive controls. All of these features come in a convenient, wireless headphone. QuietControl 30 headphones do not have a wired backup for either noise cancelling or passive audio, so they cannot be plugged into in-flight entertainment systems like QC20 headphones can.
What is controllable noise cancelling?
Controllable noise cancelling is the next generation of the industry-leading noise cancelling for which Bose is renowned. It gives the customer fine control over the level of noise reduction—from full noise cancelling to fully open and anywhere in between—with the push of a button or a touch of the Bose Connect app.
What if I have difficulty hearing a change in the level of noise cancelling when I make changes using the buttons on the remote or the Bose Connect app?
As with any headphone, the signal from the audio source can dominate the ability to hear your surroundings. Lowering the source volume or temporarily stopping the music will make it easier to hear each step in the level of noise cancelling as adjustments are being made.
What is electronic noise floor?
Noise floor is the electronic "hiss" that may be heard with some noise reduction headphones. This noise can be annoying and can take away from listening enjoyment. QuietControl 30 headphones use sophisticated electronic circuitry to minimise noise floor and make it virtually undetectable.
How much noise do QuietControl 30 wireless headphones cancel in full noise cancelling?
Bose doesn't make claims about percentage noise reduction because it is difficult to establish one number that is valid for all the different environments and situations where the headphones can be used. In full noise cancelling, QuietControl 30 headphones compare favourably to other noise-reduction headphones and reduce unwanted noise to a level that is noticeably more comfortable when compared to the same situation without using the headphones. We encourage consumers to try the headphones for themselves in a variety of situations, both with and without an external audio source.
What is the range of QuietControl 30 wireless headphones?
QuietControl 30 headphones have a range of up to 10 metres (33 feet) from the source device. It is realistic to describe the range as being the room that the user is in and the adjacent room. This range may be reduced by physical obstructions, such as walls and doors, or by interference from other electronic devices.
How do I charge QuietControl 30 wireless headphones? How long will they take to charge?
QuietControl 30 wireless headphones can be charged using the USB cable supplied in the box by plugging the micro-USB into the neckband and the USB into the USB port on a computer or a wall charger (sold separately). Allow up to three hours for the headphones to fully charge. (If the battery is depleted, a quick 15-minute charge provides approximately one hour of play time.) While charging, the power status indicator will flash amber. Once fully charged, the power status indicator light will turn solid green.
What is the typical battery life per charge?
The battery will provide up to 10 hours of use per charge.
What are the buttons on the right cable?
There are a total of five buttons on the remote located on the right cable. Three buttons are grouped together on the right face of the remote. The larger middle button is the multi-function button. It initiates play/pause and other track controls for videos and music, answers and ends calls, and can also initiate voice commands such as Siri or voice dial. The buttons on either side of the multi-function button are the volume +/- buttons. They allow the listener to easily adjust volume in an intuitive up/down vertical orientation.
Additionally, two buttons are located on the back of the remote. These buttons control the level of noise cancelling. To increase the amount of noise cancelling, press ▲ (the top button). To reduce the level of noise cancelling and hear more of your surroundings, press ▼ (the bottom button).
Where is the power button? Where is the Bluetooth® button?
There is a single button for both power and Bluetooth® functions. It is located on the inside of the neckband. While wearing the headphones, the power button is on the right side, facing the neck.
How are the StayHear+ QC tips included with the QuietControl 30 wireless headphones different from the original StayHear tips?
The StayHear+ QC tips are made of the same soft silicone material as the original StayHear tips, but they use a unique umbrella shape to create a gentle seal at the entrance of the ear canal.
Are StayHear+ QC tips compatible with other Bose in-ear headphones?
StayHear+ QC tips are compatible with QuietComfort 20 Acoustic Noise Cancelling headphones, but should not be used with other Bose in-ear headphones.
What happens to the noise cancelling level during a call?
When the user takes or makes a call, the noise cancelling level will remain at the current setting. The user can adjust noise cancelling up or down during a call.
What happens to the noise cancelling level when QuietControl 30 is powered off/on?
When first powering on our headphones, noise cancelling is fully enabled. If the noise cancelling level is changed during use, it will not be remembered if the headphones are powered off. It will always power on in full noise cancelling.
SPECIAL OFFER QuietComfort 35 wireless headphones II
QuietComfort 35 wireless headphones II
Current Price $460.95 $460.95 Original Price $579.95 $579.95
Rose Gold

Silver

Black

Midnight Blue

Triple Midnight