OUR OBSESSION.
HIS OASIS.
A PhD student that wants to do more with his Computer Science degree than make money. He wants to help people. People like his father, who suffered from night terrors after serving in Iraq. Recently, Tyler competed in a hackathon, where the challenge was to create a mobile solution for PTSD (Post-traumatic Stress Disorder). Inventing and coding a new app in 36 hours would be hard enough. But at a hackathon, it can be even harder. That's because it's a competition with dozens of other teams chatting and competing in a single space—in this case, a giant gymnasium in Washington D.C.
"When you're at a hackathon, there's dozens of teams there, and they're all jibber-jabbering, creating a distraction", Tyler said. "But you need to be in the zone, working on your code".
Manufactured from a synthetic protein leather, the cushions are soft and extremely comfortable. They also have a silicone bead for passive noise reduction.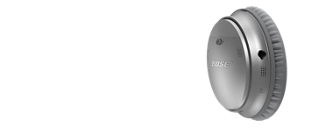 A precise arrangement of microphones inside and outside the earcups continuously measure, compare and react to noise. Then an equal and opposite signal is sent to the earcups' drivers to cancel it. The result is what we hope feels like a warm blanket of quiet.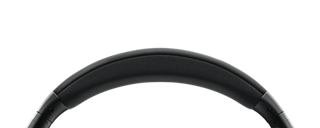 Wrapped in Alcantara®—the soft covering material used by prestigious international companies in applications like yachts and high end automobiles—our headband provides a welcome comfort designed for all day listening.